The Fantastic Escape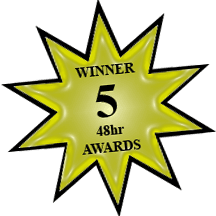 A homage to the great POW camp escape movies like The Great Escape and Stalag 17, with a little Hogan's Heroes and Cool Hand Luke thrown in.
Team Austin Bat Squad's 2005 entry into the 48hr Film Project filmmaking competition. Everything was written, filmed and edited within a 48hr time frame. The elements required to be in the film were.
Prop: Windchimes.
Line of Dialog: "I must be doing something right."
Character: M. Green, landscape engineer.
Genre: Fantasy.
Work done: editor.
Back to video page
Back to main page